• keto • marinades • quick and easy • quick meals • seafood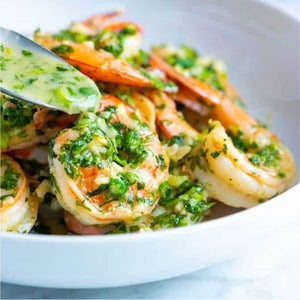 If you like shrimp and LOVE garlic, I hope you give this fast and delicious recipe a try soon. Enjoy this super easy recipe using Whisktaker's Lemon Garlic Marinade bottles!   Serves 4 Preparation time: 2 minutes Cooking time: 5 minutes Ingredients: 400g Shrimps peeled n cleaned with tail on 2 tablespoons of virgin olive oil  1 tablespoon of butter  Half a bottle of Whisktaker Lemon Garlic marinade  Directions: In a warm skillet melt the butter. Add the shrimps and sizzle for 3 minutes until their color starts to change from transparent to white. Add the table spoons of olive...
---
• healthy • quick meals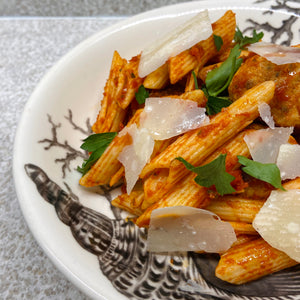 This quick and easy penne dish is definitely a crowd pleaser! As flavorful as can be, featuring our dairy free vegetarian pasta sauce jar. It contains more than 8 different kinds of vegetables and flavorful herbs.
---
• Butter Chicken • Dairy Free • healthy • Indian • keto • quick meals • Recipe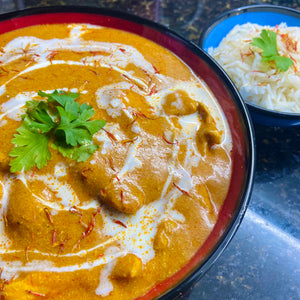 We know you all love food with beautiful, bold flavors, and nothing beats sitting down to a great curry to finish off a chaotic day. The aromas alone transport you to a completely different world. 
What's better than preparing it in less than 20 minutes?