• Original Curry • Recipe • vegan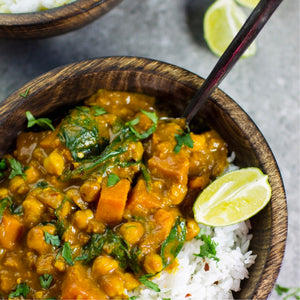 We love vegan curry recipes. For this post, due to our curry addiction, we chose this combination. Sweet Potato, Chickpea and Spinach  Curry was so delicious and comforting, just as a curry should be. I loved the addition of the spinach.  It was really delicious and I am pretty sure you'll make it often. The best thing about it is that the sauce is ready made and you will need half the time to prepare. Prep time 10min Cooking time 20min Recipe for 3 to 4 persons: 4 Tablespoons coconut oil 1 teaspoon Cumin seeds 1 Large onion diced small 1 garlic...
---
• Butter Chicken • Dairy Free • healthy • Indian • keto • quick meals • Recipe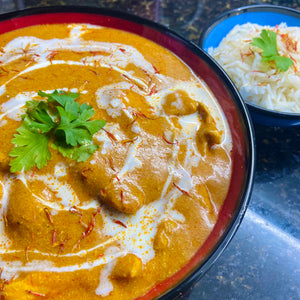 We know you all love food with beautiful, bold flavors, and nothing beats sitting down to a great curry to finish off a chaotic day. The aromas alone transport you to a completely different world. 
What's better than preparing it in less than 20 minutes?